Autonomic Functions Testing
---
This facility was started in January 2017. It is done at the Cardio-Respiratory Laboratory of the Department of Physiology.
At present Dr. Indu Nanayakkara is providing this service to patients referred by Physicians of near-by hospitals.
The laboratory has two technical officers (Mrs. Ishanthi Silva and Mrs. Kaushalya Hemachandra) who assist in autonomic functions testing.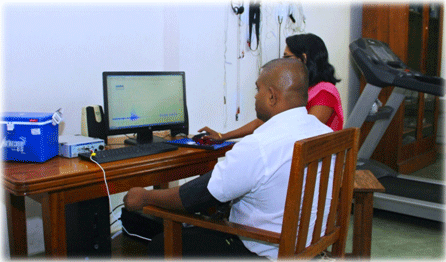 Clinical services:
Clinical Autonomic function testing is done on Mondays and Tuesdays of all weeks by prior appointments, upon request by the physicians.
Contact us:
If you need an appointment for testing (071-4446759, 071-3393219) or seek research opportunities (071-3039915) please contact us.