Symposium on Infectious Diseases
25.10.2023
A team of delegates from the University of Connecticut led by their Chief of the Division of Infectious Diseases, Prof. Kevin Dieckhaus will be visiting Sri Lanka in the upcoming week. They will be visiting the University of Peradeniya and the Infectious Diseases Hospital for several collaborative programs over the week.
We, as the CRTM will be hosting a symposium on Infectious Diseases featuring both local and foreign speakers from the UCONN team. This event where several important topics will be discussed, will be held on the 25th October 2023, from 9.00 am - 12.00 pm at the Medical Faculty Board Room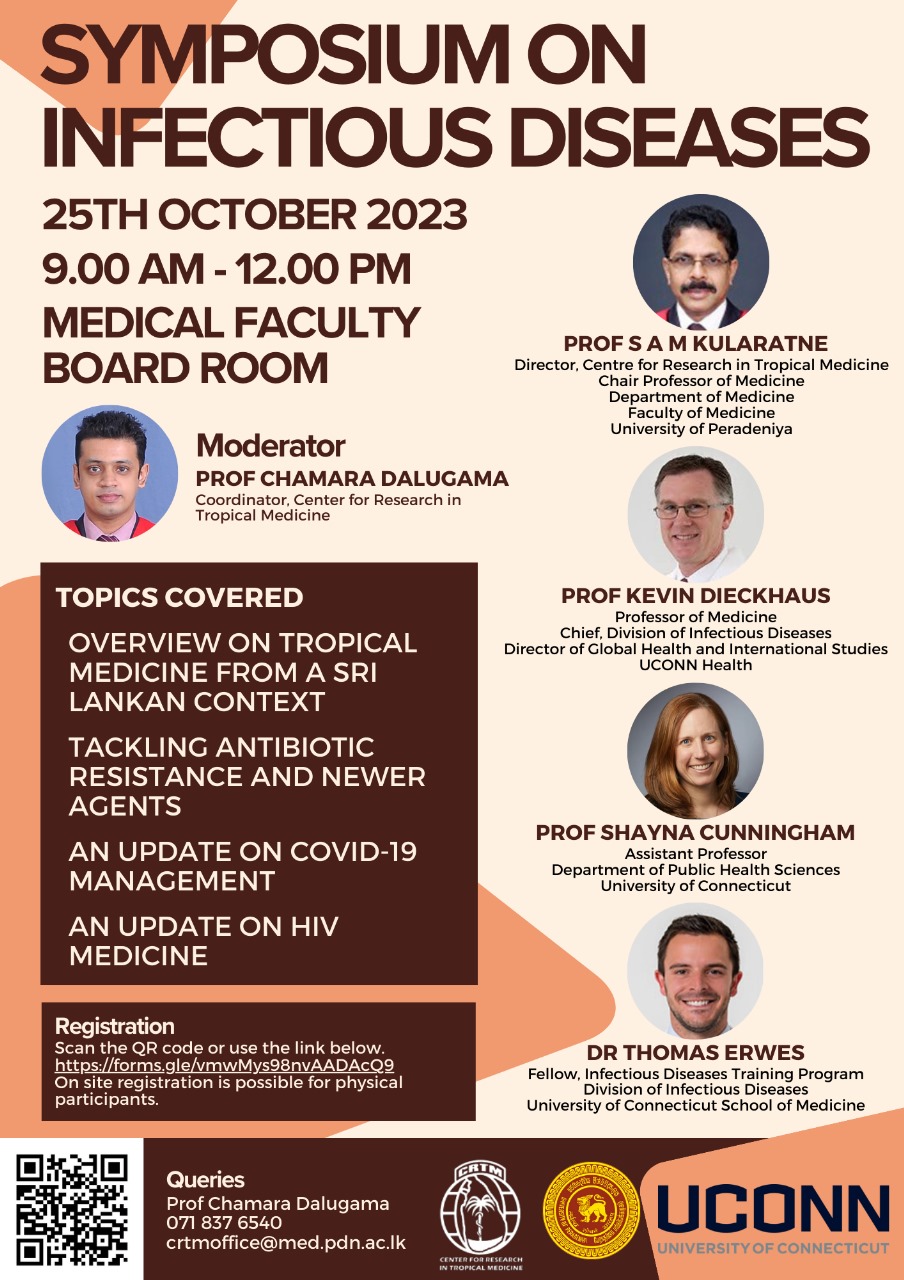 Participants can register via the following link. Online participants will receive the Zoom link via email.
https://forms.gle/Sryrfce5XgVW6Q1r7
CRTM Newsletter
October
The inaugural edition of the CRTM newsletter is proposed to be released in the month of October. Your articles are mostly welcome. They will be published upon scrutiny by a panel of reviewers.
The following article types will be considered for publication.
Feature articles
Pictures of tropical diseases
Case reports and case series related to tropical medicine
Letter to the editor
Research updates
Creative writing on tropical medicine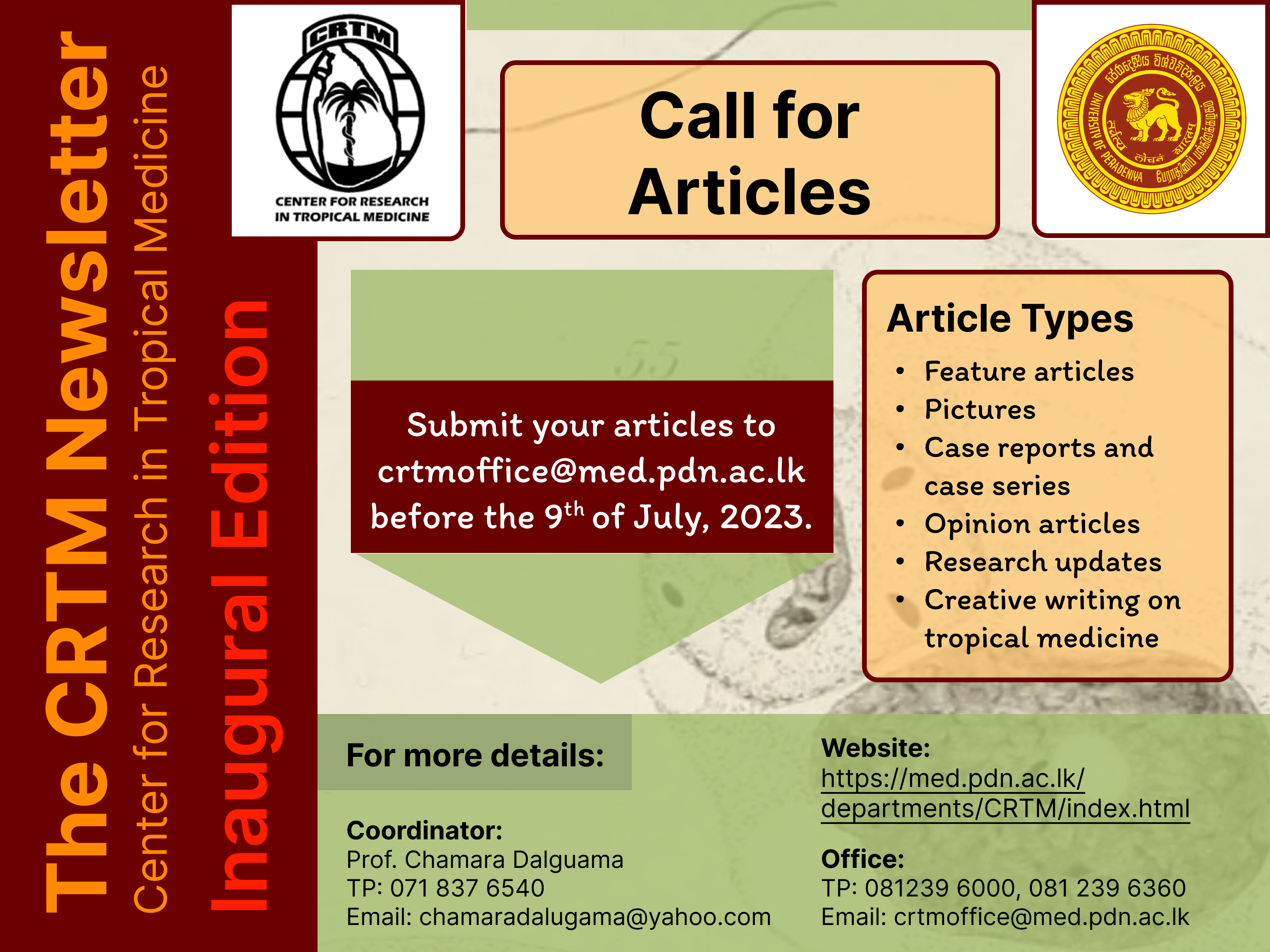 If you are interested in contributing, please contact us via our official email: crtmoffice@med.pdn.ac.lk before the 9th July, 2023.
CRTM Picture Book on Tropical Diseases
2024
We have noted a lack of pictures taken in the Sri Lankan setting of presentations of tropical diseases even on the internet. This is a project to create a unique collection of images of various tropical diseases for the reference of medical undergraduates and postgraduates studying tropical medicine.
We have decided to give the opportunity for anyone to contribute with photographs taken by you over your career. Your contribution will be recognized in the CRTM Picture Book on Tropical Diseases.
You may contribute by contacting us through the following email address crtmoffice@med.pdn.ac.lk