Symposium on Tropical Medicine for International Students from China
16.09.2023
International collaboration is an integral part of the CRTM's mission. Sharing knowledge is essential for the advancement in medicine. We are extremely delighted to receive a group of international students from China employed in various fields related to health sciences after a long period.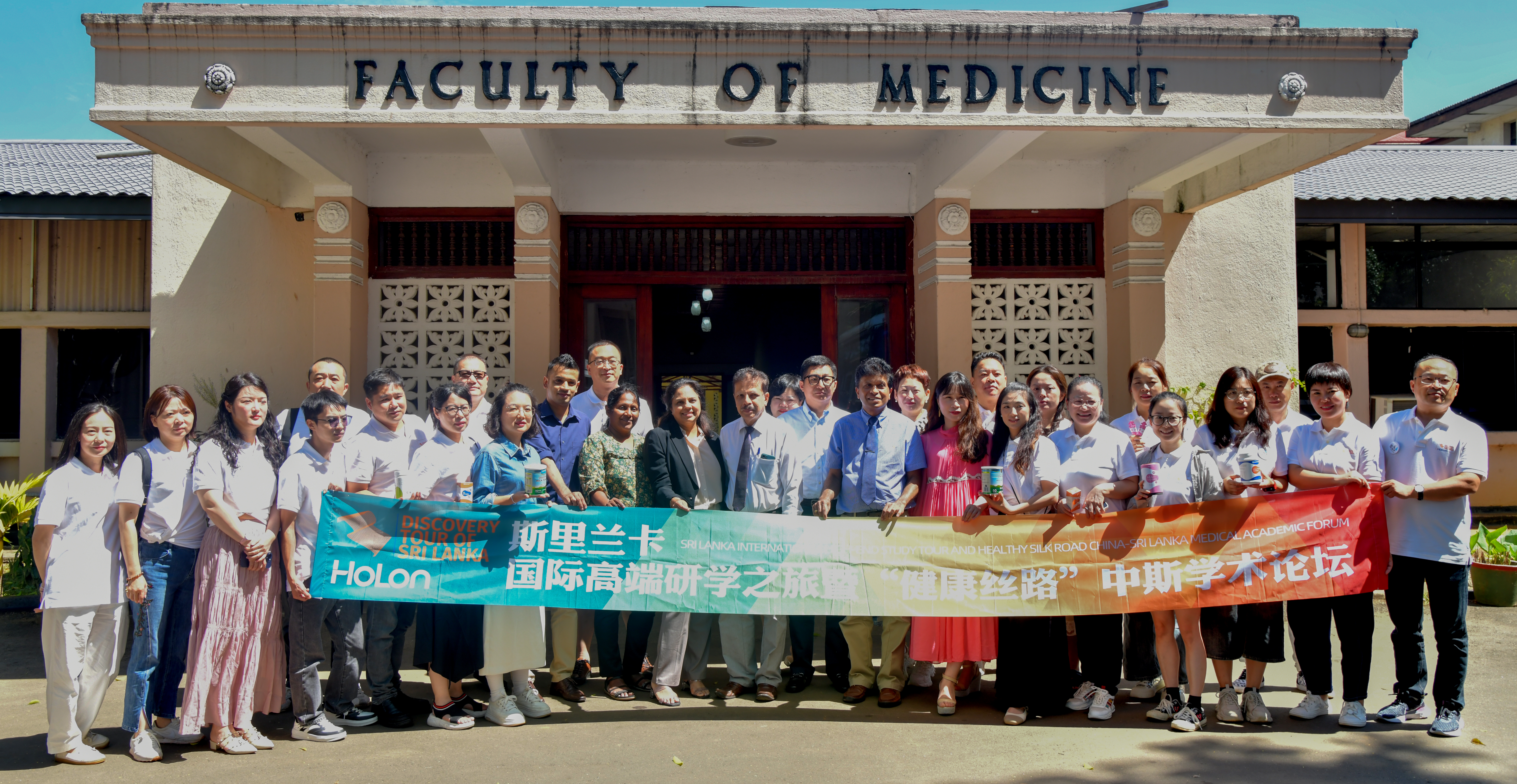 Our capable staff members did an excellent job in conducting an educational session on tropical diseases and nutrition in Sri Lanka. We got some good responses from the participants and were informed that they hope to continue this partnership by sending several more groups of participants in the near future.
CRTM Monthly Talk - August
08.09.2023
Better late than never! The CRTM monthly talk for the month of August that was delayed due to unforeseen circumstances was held on the 8th of September at 12.00 pm in the Faculty Board Room.
Our guest speaker was Dr. Usha Bokalamulla, an experienced medical officer currently working at the OPD at Teaching Hospital Peradeniya who has been working with rabies prevention program for a long time.
3rd Committee Meeting of the CRTM
15.09.2023
The 3rd Committee Meeting of the CRTM for the year 2023 will be held on the 15th September 2023 at the CRTM Office chaired by the Director, Prof. S. A. M. Kularatne. All committee members are welcome to come with new ideas to uplift research and education on Tropical Medicine.
Workshop on Tropical Medicine - Day 3
13.08.2023
The Workshop on Tropical Medicine held on 3 Sundays in collaboration with the PGIMS came to an end with the final session held on the 13th August 2023.
Participants will receive the final assessment via email soon which needs completion before the certificates are awarded.
CRTM Newsletter
August
The inaugural edition of the CRTM newsletter is proposed to be released in the month of August. Your articles are mostly welcome. They will be published upon scrutiny by a panel of reviewers.
The following article types will be considered for publication.
Feature articles
Pictures of tropical diseases
Case reports and case series related to tropical medicine
Letter to the editor
Research updates
Creative writing on tropical medicine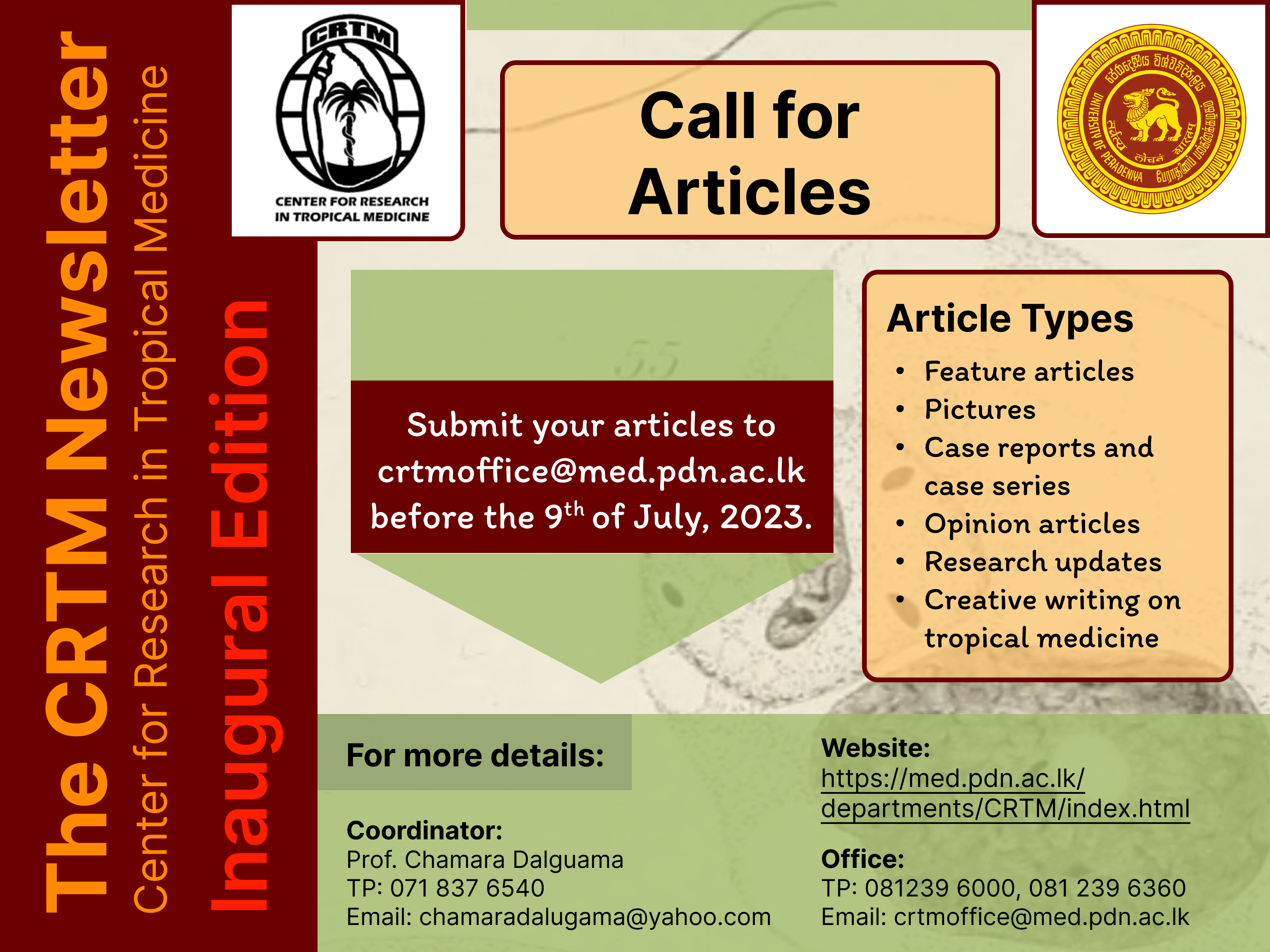 If you are interested in contributing, please contact us via our official email: crtmoffice@med.pdn.ac.lk before the 9th July, 2023.